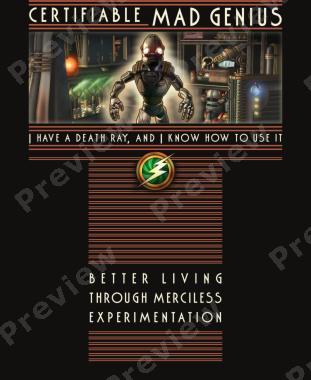 Another T-shirt to add to my list of T-shirts I want.
I'm spending more hours shoveling my way through the books and papers and crap we've got up here at House v1.0, since if all goes well I'll be making a brief run back down to Southeast Texas so we can sign the papers for House v2.0 down there, at which point we'll be able to start actually moving. I sure hope this one goes through. Not only is it our third attempt to buy a house down there, but I've already identified a convenient location to build my "Intentional Food Microbiology" brewlab in it.
Since there's no way I can afford to buy a -80°F freezer, I have an obvious interest in alternate means of preserving the yeast, mold, and bacterial cultures that I want to keep. To me, drying seems like the most desirable method when it's feasible, since dried cultures should require the least amount of maintenance. After a several-month delay, I've finally gotten around to getting back in touch with the archivist at Brewer's Digest to see about getting an old article on the viability of dried yeast cultures[1].
Speaking of old but useful scientific papers, there's an extremely nifty challenge going on through the month of May (deadline: May 31st) over at "Skulls in the Stars" blog: find a classic scientific paper, read it, and blog about it.
"My "challenge", for those sciencebloggers who choose to accept it, is this: read and research an old, classic scientific paper and write a blog post about it. I recommend choosing something pre- World War II, as that was the era of hand-crafted, "in your basement"-style science. There's a lot to learn not only about the ingenuity of researchers in an era when materials were not readily available, but also about the problems and concerns of scientists of that era, often things we take for granted now!"
I think this is a brilliant idea – the classic papers often seem to be forgotten and often explain things that people seem to take for granted these days. I already mentioned my post about the Gram Stain (original paper published in 1884), though that post really talks more about what has happened with the Gram Stain over the last 125 years rather than only being about the original paper. There are a couple of other classic microbiology papers that I'm going to try to get to if I have time before the May 31st deadline arrives.
I also need to get some yeast activated and get my must processed – I'm hoping a brief boil will reduce the amount of a yeast-inhibiting substance in it. I'll post more detail after I get it going.
[1] Wickerham LJ, AND Flickinger MH:"Viability of yeast preserved two years by
the lyophile process." 1946; Brewers Digest, 21, 55-59; 65.