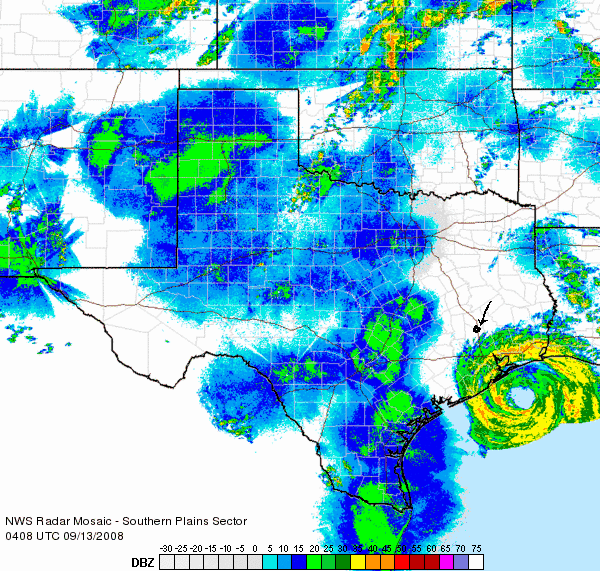 There's some indication that Ike may be starting to curve more quickly towards the East, which would be a good thing. If Ike passes to our East, we should be in the lowest wind/fewest tornadoes part of the storm.
By the way, am I the only one wondering why the news reports feel compelled to make their weather reported stand there on location in the middle of the hurricane? "I'm standing here in the middle of the street a few miles from Galveston, and as you can see on your screen, hurricanes are windy. Also, wet. Back to you, Fred…"
I'm wondering what happens if the storm floods the sewers and they have to report on that. "I'm standing here hip deep in filth…"
Other than a couple of flickers, power is currently still on and internet it still live. Hopefully it'll keep up. If we're lucky and Ike ends up crawling past far enough to the east, we might, maybe, escape without serious power outages…
I'll probably post again "tomorrow" (well, after sunrise today anyway…) if internet and power are still up when I get up.