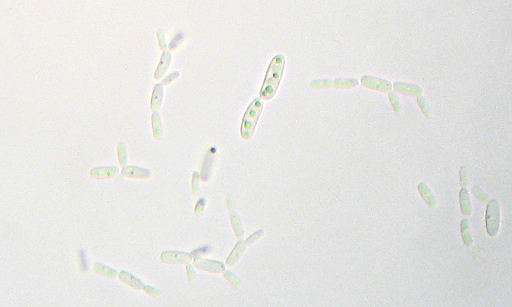 "Nero" here seems to be the only thing I can find growing in the stuff I put the Lyreleaf Sage flowers into. Maybe some kind of Brettanomyces yeast? I'm going to have to autodidact myself into a better understanding of yeast ecology. Not to mention yeast physiology – am I seeing two cells undergoing postconjugational sporulation there in the middle of the image?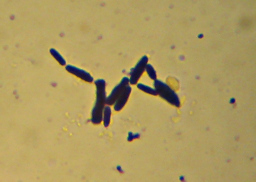 I'm a bit puzzled that I don't see anything that looks much like bacteria in here. "Everything is everywhere" right? And yet, I'm not seeing any obvious acetic-acid bacterial growth here. Kind of a bummer, since that's REALLY what I'm after here overall, but that's okay. I can play with Nero in the meantime. Anybody know if you can make (palatable) leavened dough with Brettanomyces yeasts?…
I still need to go try the same cultivation on some "Texas Bluebonnets" and "Indian Paintbrush" flowers, since those are blooming around here now too. I figure there's bound to be some Gluconobacter floating around out there somewhere. I suppose in the worst case, I can try cultivating some off of fallen fruit later in the summer when stuff starts getting ripe.