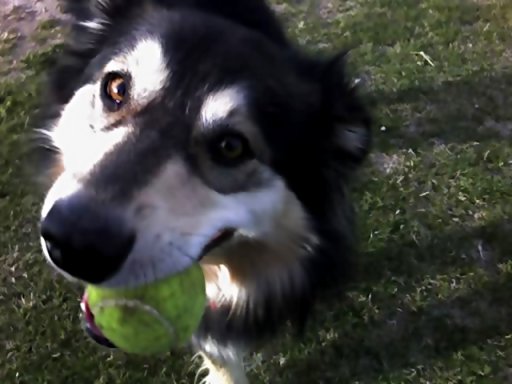 I'm still not sure I know why I have a desire to push recordings of my voice onto a more or less innocent worldwide population, but I do. And now I have a real theme to wrap an attempt at a podcast (or as I prefer – "oggcast") around: scientific papers.
I finally got annoyed at press-release-based science stories one too many times, and thought to myself "why does almost nobody who does these stories at least cite the dang thing so I can go look it up and see what's really in it, if they can't be bothered to actually read and report on it themselves rather than just the press-release?" The story in question was the recent one about how babies understand dog-language (or something like that). Since I consider the dog to be a philosophical role-model, I wanted to read the actual paper and see if it was as silly as the headlines made it sound or (as I suspected) less flashy but more solid…but even "Science Daily" didn't cite it.
Finally talking myself out of putting off doing audio recording, I tracked down the original paper, read it, and whipped out a rough show discussing what I found in the paper. I had fun doing it, so I'd like to turn it into a series.
I've put up a utilitarian page at http://bigroom.org/stirfry with both a built-in <audio> tag interface and direct-download links for both Ogg Vorbis and MP3 versions.
I'm still deciding exactly how I'm going to decide on the papers to cover – should I pick obscure, forgotten ones that almost nobody else would ever read again without me stumbling on them and talking about them? Classic papers? Papers related to recent news stories like this one? All of the above? Depending on how long I end up trying to make the episodes, perhaps starting with some kind of scientific question and then reporting on a selection of papers I dig up to address the question, or just a selection of papers on the same subject? I've already gotten a request for an episode on the theme of prokaryotic extracellular polysaccharides…
The rate at which I can convince myself to try to crank these out (and improve their quality) is directly proportional to how much interest there might be out there in them, so please don't hesitate to let me know if you think this might be interesting. Please don't let me slack off! Also, feel free to correct me if I'm wrong about anything I mention in the show or the attached show notes.
If you don't want to comment here, you can also email me at epicanis at bigroom.org.
Thank you, and good night…